PROVIDERS
Meet Our Team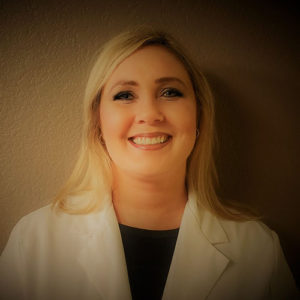 Kristin Colton
PA-CMy name is Kristin Colton, and I have been a Certified….
Kristin Colton is a Certified Physician Assistant at Stanbro Healthcare Group. Kristin has been with the practice for four years. Kristin has worked as a PA-C since graduation from the University of Oklahoma Health Sciences Center in 2008. Prior to attending becoming a PA-C, Kristin was a Speech-Language Pathologist for five years working with children ages birth through high school. Since becoming a PA-C she has worked with children, adolescents, and adults. Although PA's are fully trained and qualified for working in any specialty under their supervising physician, we are able to further our education and certification for a specific specialty by obtaining a Certificate of Added Qualification (CAQ). Kristin is currently working towards my CAQ in Psychiatry to advance her commitment to and knowledge of psychiatry. Kristin looks forward to many more years here with the Stanbro Healthcare family.

Read More>>

Bryan Tison
APRN-CPNPI am Bryan Tison, Pediatric Nurse Practitioner….
Bryan Tison is a Pediatric Nurse Practitioner. Bryan has known Dr. Stanbro professionally over six years through working with special needs children as a case manager and clinical educator. He earned two Bachelor's degrees from the University of Central Oklahoma in Nursing and Pathophysiology. Bryan received his Master's in Nursing from Vanderbilt University in Nashville. He has worked with young ladies and gentlemen for the last 8 years in the Critical Care, Home Health, Medical Surgical and now as a provider for Stanbro Healthcare Group. Bryan works with young adults down to the youngest guests of SHG on issues such as ADHD, depression, Autism, anxiety and PANDAS/PANS. Byran looks forward to a long successful relationship with your family, using a common-sense approach supported by evidence-based practice.

Read More>>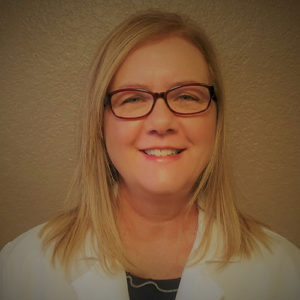 Sherry Miller
APRN-BC Sherry was born and raised in Oklahoma….
Sherry was born and raised in Oklahoma. She received her Associate Degree in Applied Science from Oklahoma State University. Upon graduating from OSU, Sherry's healthcare career began as a registered nurse. She practiced nursing for over a decade working in the fields of; Cardiology, Orthopedics and Home Health care.
Sherry later received a Bachelor of Science degree from Southern Nazarene University. She continued her educational pathway and graduated with a Masters of Science in Nursing from Frontier School of Nursing. She is certified through the American Academy of Nurse Practitioners.
Sherry strives to communicate effectively with patients and she recognizes that each individual patient deserves to be heard and their needs addressed. Sherry believes in the importance of the provider patient relationship and strives to deliver individualized and compassionate care to her patients.

Read More>>

Stephen Johnston
MSPAS, PA-C Stephen Johnston was born and raised in Ammon, Idaho….
Stephen Johnston was born and raised in Ammon, Idaho. He obtained a Bachelor of Science in Exercise Physiology with a Minor in Chemistry at Brigham Young University-Idaho in 2009. He graduated from South University's Physician Assistant Program in Savannah, Georgia in 2012.
He started his career working in Gastroenterology and Hepatology in Pueblo, Colorado from 2012 to 2015. He and a fellow Physician Assistant ran the Hepatology portion of the clinic and saw patients with a variety of liver diseases such as Hepatitis C, Hereditary Hemochromatosis, Autoimmune Hepatitis, Sclerosing Cholangitis, Hepatocellular Carcinoma, etc.
In 2015, he moved to Edmond, Oklahoma and worked in Family Practice for the Sac and Fox Nation. There he worked with patients, young and old with acute and chronic diseases until late 2017.
Stephen joined Stanbro Healthcare Group in December 2017. He has found that over his years of practice in different medical specialties, so many of his patients struggled with mental health conditions, children and adults. Working with these patients has always been extremely rewarding for him and drives much of his passion for practicing medicine.
Here at Stanbro Healthcare Group, Stephen works with adults and children treating a wide variety of mental health conditions such as Depression, Anxiety, Bipolar Disorder, Attention Deficit Hyperactivity Disorder, Oppositional Defiant Disorder, Autism Spectrum Disorder, Obsessive Compulsive Disorder, Pediatric Autoimmune Neuropsychiatric Disorder, Schizophrenia, and many more.

Read More>>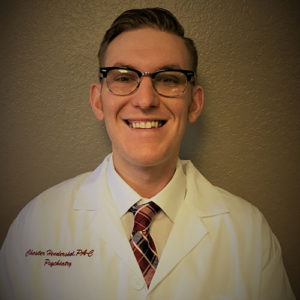 Chester A. Hendershot Jr.
MHA, MHS, PA-C
Chester joined Stanbro Healthcare Group in January or 2018. Chester is a graduate of the University of Oklahoma Health Sciences Center College of Medicine Physician Associate Program Class of 2017. Chesters roots run deep in Oklahoma. He is originally from Shawnee, Oklahoma, where he was born and raised. Chester first attended Oklahoma City University and earned a B.S in Cell and Molecular Biology and a B.A. in Spanish in 2013. He then went on to earn a Master of Healthcare Administration from OUHSC in 2015 before attending PA school. Chester is fascinated by mental health and is passionate working in a field that can be challenging and rewarding. Chester looks forward to a long career, building relationships with patients and stamping out mental health issues one encounter at a time.

Read More>>
Address
2000 E. 15th St. Suite 400-A
Edmond, OK 73013
Phone & Fax
Phone: 405-341-1697
Fax: 405-341-2672
Email
info@stanbrohealthcaregroup.com
Business Hours
Monday – Friday
9:00 AM – 5:00 PM
Some Saturday's 9:00 AM – 12:00 PM